G'Day All Filmmakers, Film Fans, Film Lovers!
Thank you everybody coming to all the exciting
Sydney Indie 2018 events and supporting indie films!
We're looking forward to enjoy celebrating
indie films with all of you this weekend!
We have not just 1, but 2 100% Made in Australia sessions packed with the very best of short films made in Oz, and we have some of the best filmmakers landing in Sydney today from all around Australia to join in at the Q&A sessions, and we are super excited to welcome everybody to the Sydney Indie 2018!
We also have Purple Night!
We are also welcoming Graham Streeter tonight for the
South East Asian Premiere if "I May Regret" (USA) and we're having Purple Carpet and encouraging everybody to wear purple for tonight's 6PM premiere event as part of the Alzheimers Awaremers, in which we will also welcome many community guest speakers!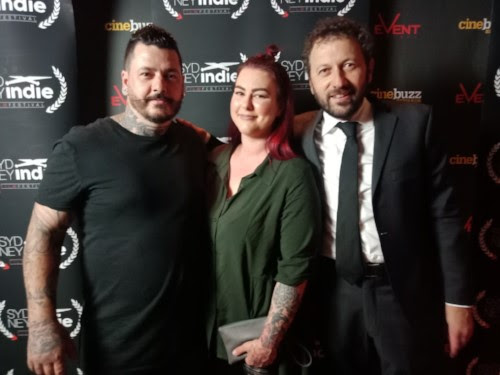 Looking forward to seeing you all Event Cinemas from
22nd October – 1st November!
Check out complete sizzling program here and start booking your tickets:
https://www.eventbrite.com.au/o/sydney-indie-film-festival-8511899110
As always, the Sydney Indie program has an amazing diversity, showcasing the very best of indie films from Australia and world, including action, drama, family, documentaries, animation, thriller, science fiction, western, adventure, and much more!
We already have filmmakers confirmed coming to join the audience for live Q&As coming from all around Australia, USA, New Zealand and Slovakia!
Big thank you from the heart to all our Supporters, to all Filmmakers, to our Team, to the Audience, to all of YOU!
Latest posts by Walter Nicoletti
(see all)