Latest announcements and behind-the-scenes news from London's most iconic venue.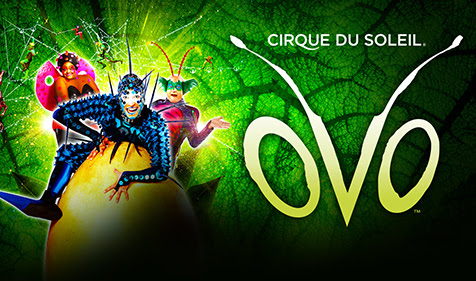 Cirque du Soleil – OVO
7 January – 11 February 2018
Dive into an ecosystem teeming with crazy crickets, amazing ants and flexible fleas. Make your evening extra special with one of our premium hospitality packages.
Beethoven's Ninth
Saturday 23 September
An unmissable all-Beethoven concert, featuring the monumental 'Choral' Symphony with its climactic Ode to Joy.
Jaws in Concert
Saturday 21 & Sunday 22 October
Catch the mother of all summer blockbusters on the big screen, with its iconic score performed live.
My Great Orchestral Adventure
Wednesday 25 October
Embark on a magical, musical journey this half-term, introducing young ears to the wonderful world of classical music.
The Addams Family in Concert
Thursday 26 October
Get in the mood for Halloween with this delightfully twisted comedy, screened with live orchestral accompaniment.
The Bootleg Beatles
Thursday 26 April 2018
Experience the quintessential tribute to the Fab Four, described as 'Note perfect – exhilarating' by The Times.
K-Music: Heemoon Lee & Prelude
Elgar Room: Sunday 24 September
A visually-stunning yet humorous exploration of gender roles through the use of Korean folk music and jazz.
Neil Brand presents Silent Laughter
Elgar Room: Saturday 7 October
An hour of  silent cinema for all the family, from the earliest trick films to the greatest of Hollywood clowns.
---
The Great Excavation: Learn about our major building development plans
If you've visited the Royal Albert Hall in recent months you may have noticed all sorts of scaffolding and building works going on around the building.
We've decided to give the place a good old clean-up, and carry out some expansion plans ahead of our 150th birthday in 2021. Click here to find out what we've been up to and what's in store for the future of our beloved Grade I-listed building.
Latest posts by Walter Nicoletti
(see all)